Just a Dumb Post About a Dumb Quiz
I haven't done this in a while, so here is a personality quiz.
You live in the
Hundred Acre Woods
where Christopher Robin plays, but which one are you?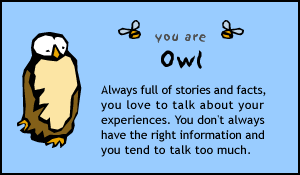 Take the 100 Acre Personality Quiz!
Perhaps so.
Oh! I'm a man! You know! An adult human male.
So how come, when I see who I'm most like at Hogwarts, I wound up as:
Which HP Kid Are You?
I don't know. Maybe the two characters are alot alike.